Civil War Reenactments near me in Kentucky
Harsh Day on January 10, 1862
On January 10th, 1862, at about 1 p.m., James A. Garfield, an obscure Ohio college professor and newly-minted colonel of a regiment of Ohio volunteers, sent skirmishers to encounter the Confederate. Garfield ordered a squad of twenty cavalrymen to dash into the valley and draw fire.
In doing this, it revealed the position of the Confederates. Garfield ordered his troops to come forward and begin deploying against the Rebel army.
After hours of fighting, the Confederate went up a steep hill to escape the Union's attack. Marshall feared that his hungry men would desert him if they remained in their present position. He decided to burn his heavier wagons and retreat southward to modern-day Hueysville to feed his men.
The Confederates never regained the advantage which they surrendered as a result of the Battle of Middle Creek.
The significance of the Battle of Middle Creek
This battle was significant because of the struggle to take control of Big Sandy Valley. The Union won this battle which gave then control of eastern Kentucky for most of 1862.
The fight also put James Garfield in the spotlight. He became the 20th president of the United States. He was assassinated in 1881 over revenge against Garfield for an imagined political debt.
Reenactment of Middle Creek for Eastern Kentucky
This specific battle can be seen, heard, and smelled through the reenactment of the Battle of Middle Creek. People today play the part of the Union and Confederate sides and show the working parts of soldiers as they moved, shot, and coordinated as they did in 1862.
Why the Civil War was Important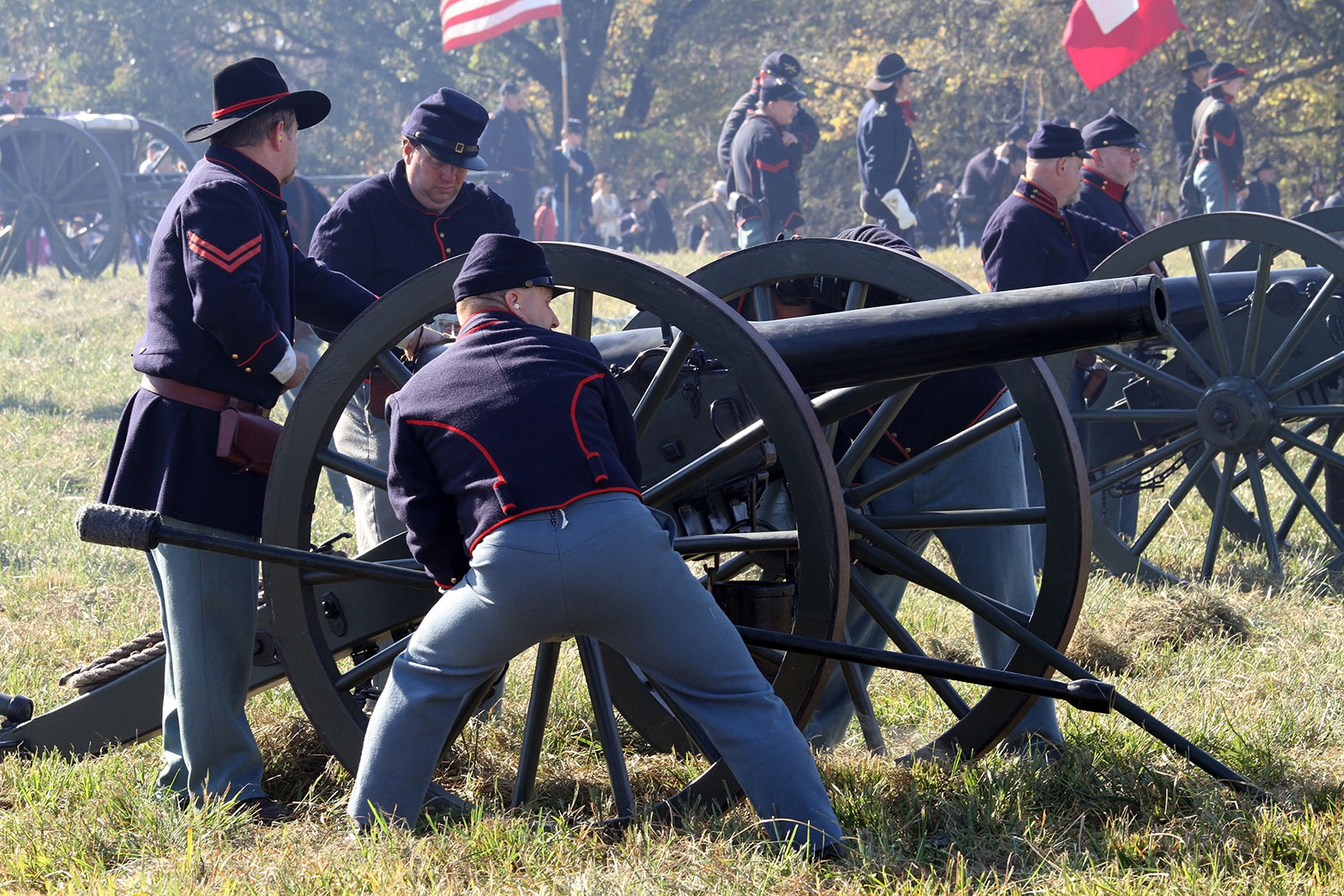 The Civil war was fought for many reasons, but most can agree it was for the freedom of Slaves in the United States. Tention mounted for years until Abraham Lincoln became president of the United States. Many southerners believed he was going to outlaw slavery, which caused the south to rebel.
RELATED: What caused the Civil War to begin
The Union
The Union (North) employed and paid immigrants to do work. There were no slaves in this area of the country. In fact, the Underground Railroad was a way for southern slaves to escape into Canada to evade slavery. If they escaped, they could live there in freedom.
The Confederate
The Confederates (South) believed they had the right to enslaves men, women, and children for free labor. They succeeded from the Union and called themselves the "Confederates of the United States." They rebelled against northern states because of mass differences in economy, labor, and freedom.
---
The Battle of Middle Creek was a tragic example of the fratricidal, neighbor-against-neighbor warfare that characterized the struggle for Kentucky. Read about the history of this battle, see reenactments, and the preservation of this site.